When you hear ICONIC beauty brand what comes to mind?
Estee Lauder? Shiseido? Marc Jacobs? Jo Malone? Moroccan Oil? Christian Louboutin?
What about YOUR beauty brand?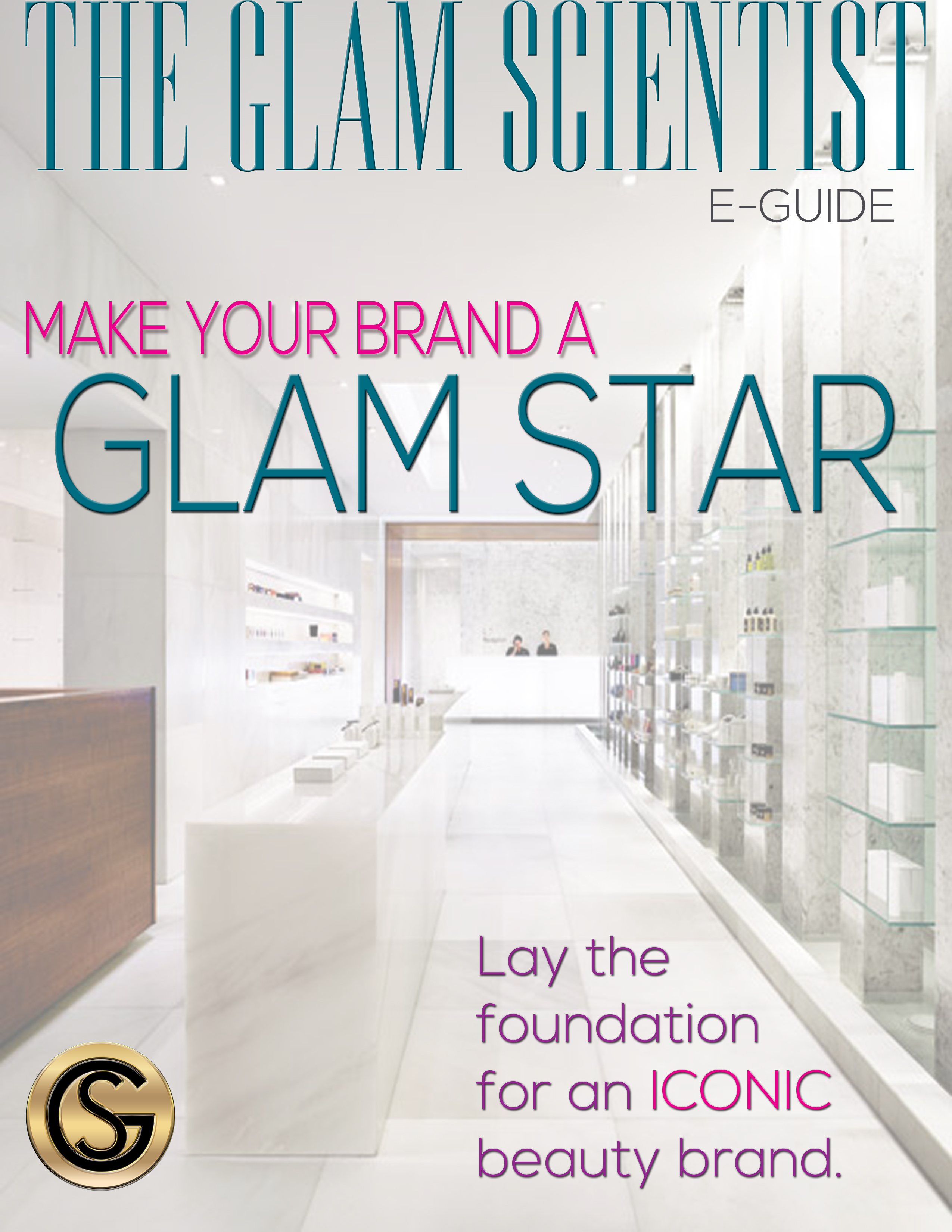 I've been asked more times than I can count if it's possible to build a successful new beauty brand in such a saturated market.
Of course it is!
Your cult favorites are launching new products everyday…in spite of the competition.
The key to becoming an ICONIC brand is laying a solid foundation that you can build on year after year, product after product.
In the Make Your Brand A Glam Star eGuide + Workbook I teach you how to use the saturated market to your advantage. Everything you need is right at the tips of your fingers.
Over the course of my career I have worked with brands large and small. My clients have been featured in the beauty section of your favorite magazines and must read blog sites. Their products have been showcased on national television and used among top celebrities and personalities. Some of the products I've developed have even been selected for the most coveted beauty boxes- Birchbox and Glossybox.
My clients are leaving their Glam Stamp worldwide…doing the things ICONIC brands do.
It's safe to say that I know a thing or two about this industry. And I want to share my knowledge with you.
My clients are ICONIC… They are true Glam Stars.
I want that for you, too.
So along with the eGuide + Workbook I'm offering a rare opportunity to get one on one coaching with me…something I never do.
Just the eGuide + Workbook
The eGuide + Workbook are resources that you will return to with each new product you launch for your brand.  It's the gift that keeps giving.  Be kind to yourself and your brand.
eGuide + Workbook + Glam Star Coaching
Sometimes reading just isn't enough.  In our Glam Star Coaching session we will spend 30 minutes hammering out the one topic from the eGuide that you found to be the biggest challenge for your brand.  When we're done you'll have a clear plan of action, great notes and a recording of our call for future reference.
eGuide + Workbook + Glam Star Coaching x2
How well do you know yourself?  Two weeks after our first Glam Star Coaching session I will give you a call to check in on your progress.  I'm all about action and making big things happen as quickly as possible…but I want to make sure you're doing it right.  In this second call I'll address any roadblocks you met while working through your last assignment and we'll work through a few unexpected challenges you uncovered along the way.  This session is all about accountability and results.
Make Your Brand A Glam Star