---

---
The Glam Brand Academy was designed as a comprehensive guide for aspiring and existing beauty brand owners to launch and grow successful businesses.  Beauty brands that skip these steps struggle with gaining the traction they need to maximize and sustain their efforts.  They don't see consistent profits because they have a weak business model.  They fail to maintain a captivated audience of loyal customers because their messaging is confusing or inconsistent.  And thus, what they always dreamed would be an iconic business is no more than a fledgling hobby.  Because your iconic brand can't emerge, let alone thrive without a strong foundation. It just doesn't work if all the pieces to the puzzle aren't strategically placed.  Together, the micro courses in the Glam Brand Academy provide an aspiring beauty brand with an actionable framework for a successful launch and sustainable growth.  Individually, the micro courses plug the holes in an existing beauty brand to put you on track for the insurmountable success you envisioned when you started.
Each Glam Brand Academy course includes a 20 to 30 minute Glam Brand Lecture, a three page Glam Brand Insights brief to expound on the lesson with specific examples, and a Glam Brand Formula to apply what you learn to your unique beauty brand.
I didn't know I had that many problems or concerns until I enrolled in the Glam Brand Academy. I only thought of branding in the aesthetic lane, not the actual brand story.  It helped me to focus on why I wanted to develop a product. It actually made the product something more important than just a product. It helped me believe that this could actually work. This class helped me to use my imagination to create something that does not physically exist yet while believing in it as though the finished product is in my face. Desiree is more than online instructor; she is the mentor that I did not know that I needed. So far, I have avoided plenty of mistakes that I know that I would have made if I did not take this course.  I would definitely recommend Glam Brand Academy to someone because it is an investment that can save you time, money, and stress because you will be prepared for changes in the cosmetic industry. You will have a strategy for launching your brand. You will be prepared and very knowledgeable about the business side of a beauty brand.
K. Wardell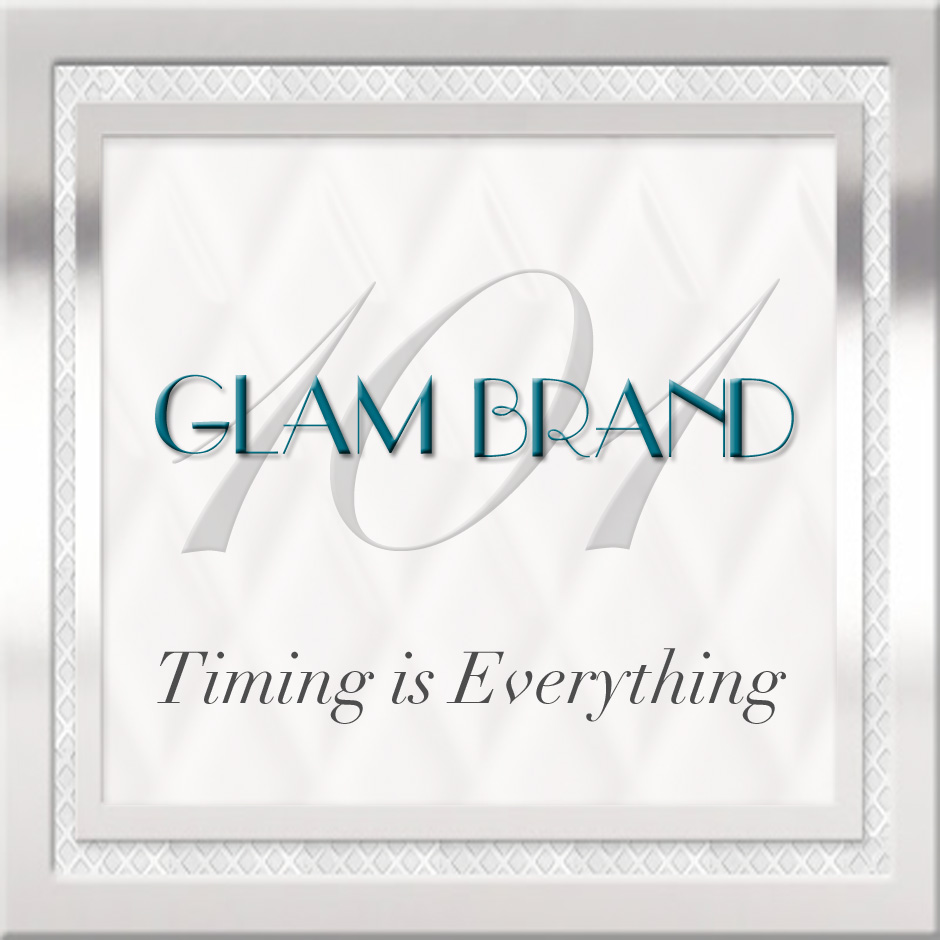 In this micro course you will discover 3 factors to consider in setting any launch date for your beauty brand.  When you complete the course you will have a strong launch date and a tentative plan to complete all the tasks necessary for a successful launch.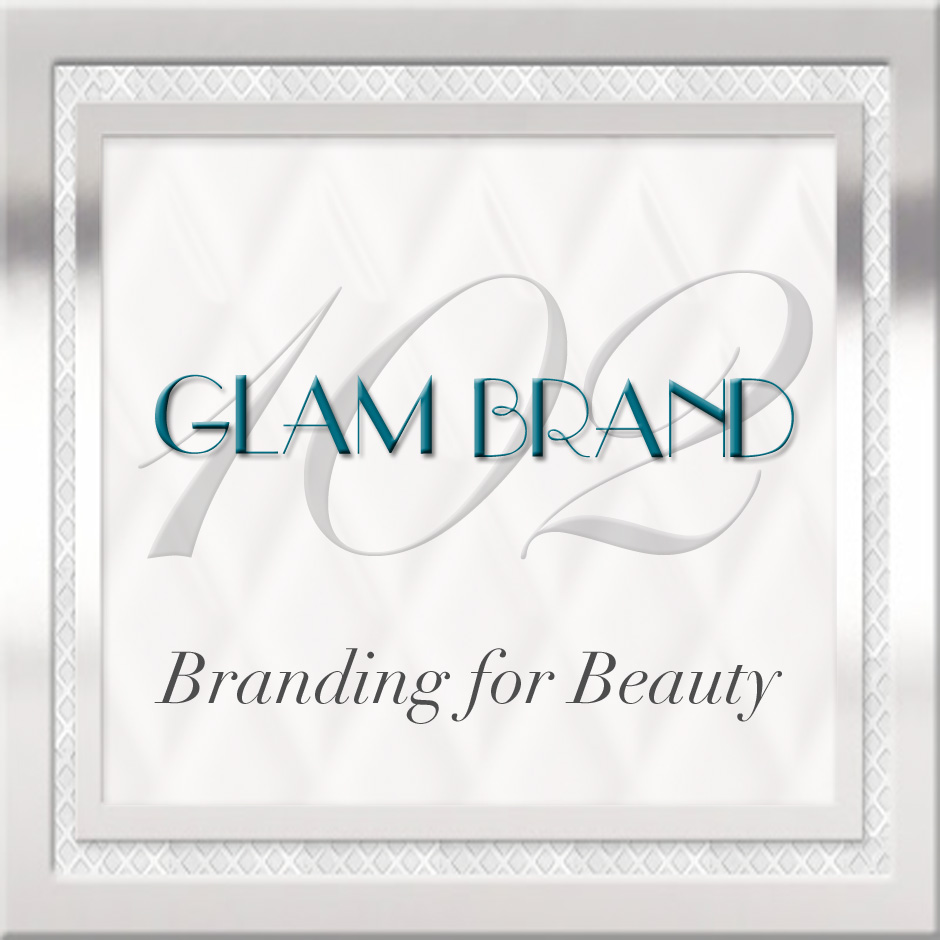 In this micro course you will discover 5 key insights to building a magnetic beauty brand.  When you complete this course you will have a comprehensive branding strategy customized for your beauty brand that will consistently attract your ideal customer.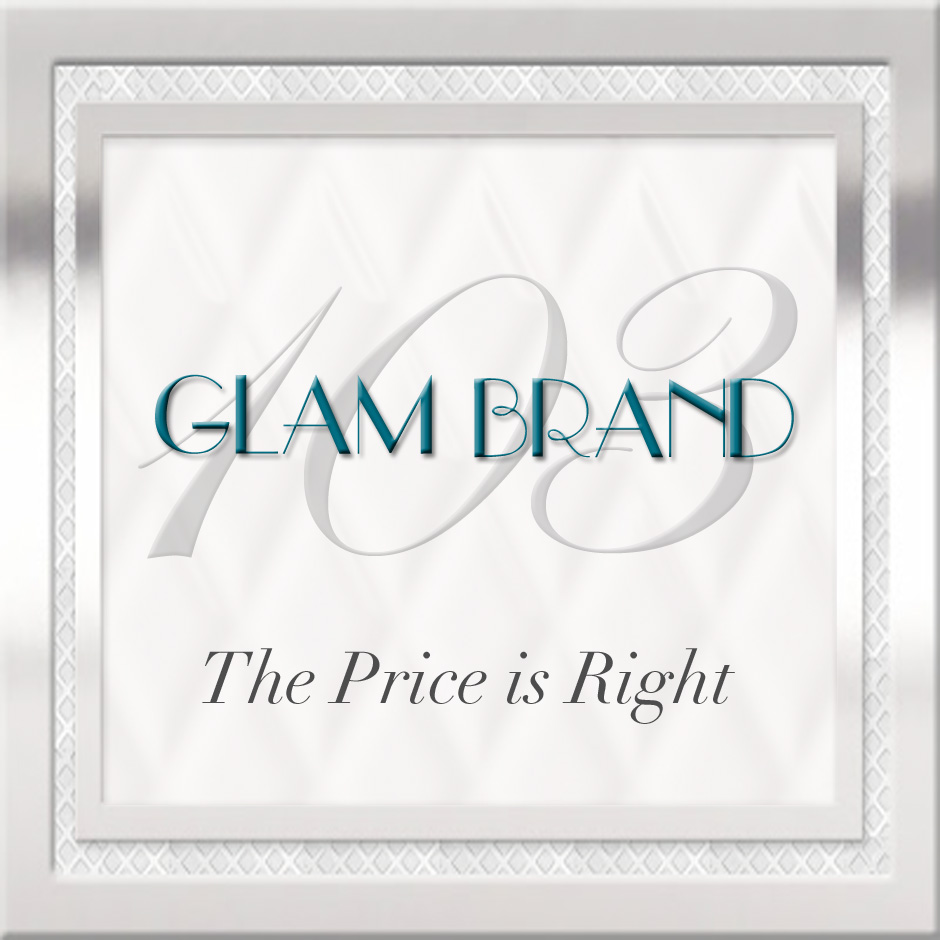 In this micro course you will learn how to design a profitable and sustainable price structure for your beauty brand. When you complete this course you will have a price structure for your beauty brand that coincides with your brand positioning.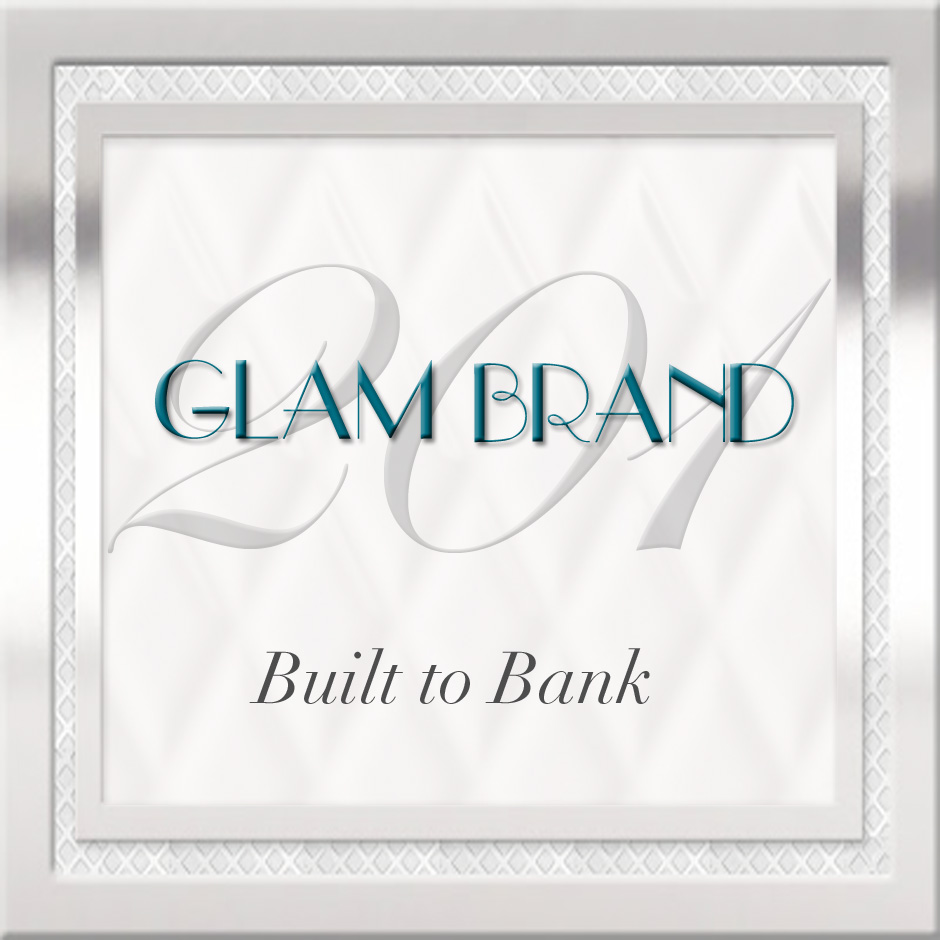 In this micro course you will learn how to build a business model that thrills your customers and grows your profits. When you finish this course you will have established a profitable business model for your beauty brand that caters to your ideal customer.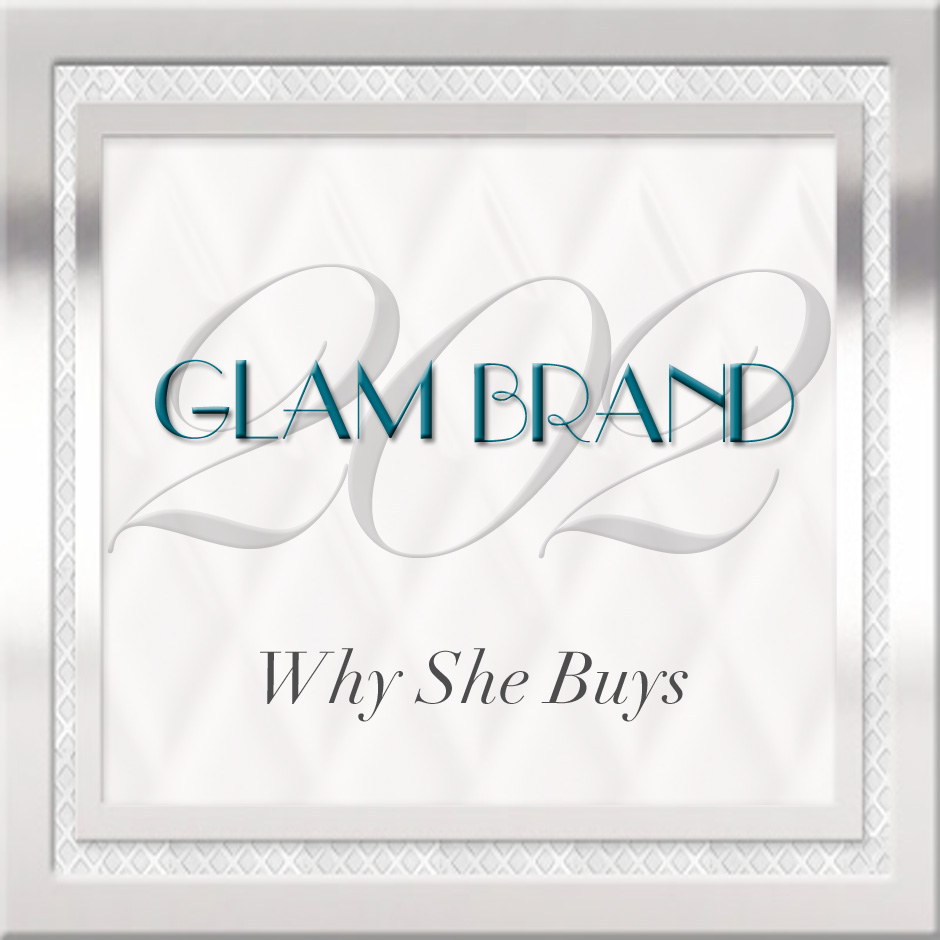 In this micro course you will discover the psychology behind consumer purchase behavior to develop an effective marketing strategy.  When you complete this course you will have a customized marketing plan for your beauty brand that maximizes the impact of every consumer touch point.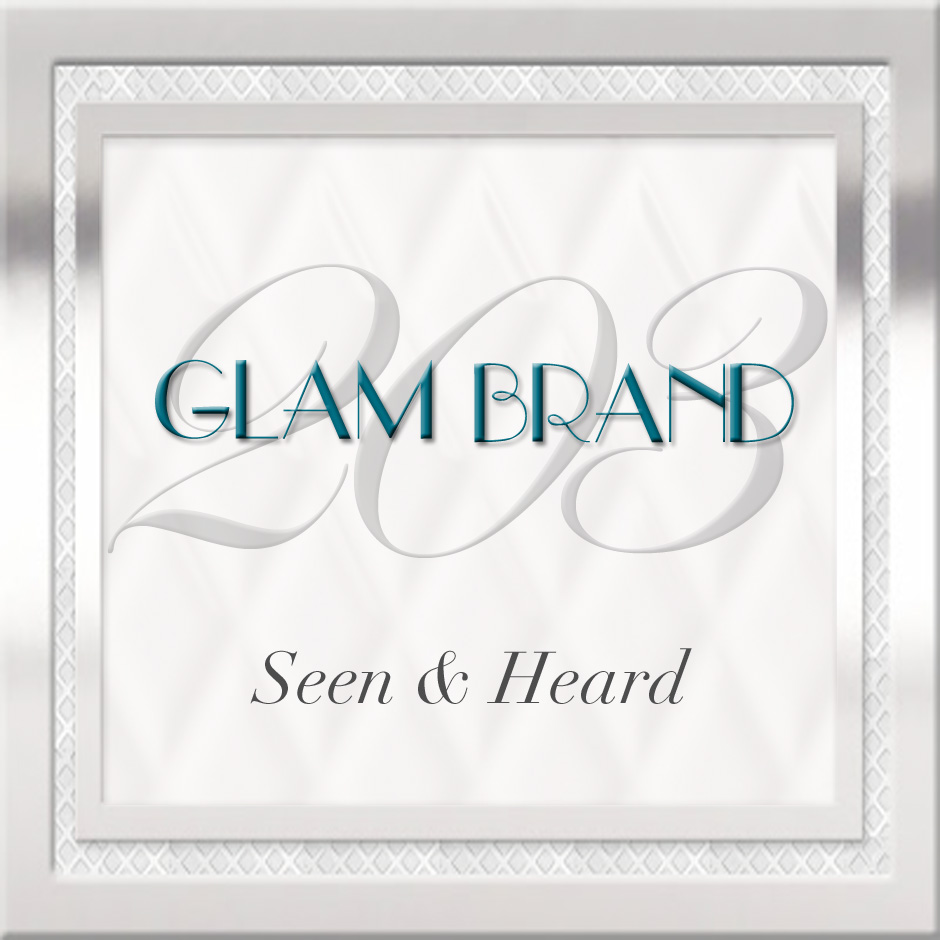 In this micro course you will learn how to build a buzz for your beauty brand and exponentially increase your visibility. When you finish this course you will have a one year buzz marketing plan that will position you to improve brand awareness and engagement to optimize your sales potential.
Buy the entire Glam Brand Academy Course Catalog
I always had it in the back of my mind to purchase a full course and/or consultation with The Glam Scientist to get me on my way to launching my brand. When I got the email about GBA Live I thought that it was time to stop procrastinating and go for it.  I knew Glam Brand 101 would address my concern of setting a concrete launch date. I had a date in my mind, but to me it did not seem realistic. I knew this course would help me narrow down dates and give tips that I could use in a step by step process to make sure I launch on the date that I chose. I found that setting a launch date isn't just about picking a date you like on the calendar.  You have to watch the industry and find out which date makes sense for your product. I am sure I am not the only one who wanted to choose a date because they liked it and it wasn't in the Winter time. Timing is Everything will be beneficial to the aspiring entrepreneur unsure of when to launch their beauty product.
B. Winston
Some of us thrive and shine in independent study.  Some of us prefer to have a willing instructor to show us the ropes and hold us accountable for actually doing the work.  The Glam Brand Academy Coaching Program was designed for those beauty brand owners who could really use a hand to hold while you navigate each step in the process of building your iconic brand.  
In addition to receiving all the course materials, the Glam Brand Academy Coaching Program includes (6) hour long private coaching sessions each dedicated to a Glam Brand Academy course.  In your private coaching sessions we will dig deep to strategize and implement a rock solid plan to take your unique beauty brand to the levels of success you dream of.  This is a high level coaching program that requires your 100% commitment for 12 full weeks.  The investment for the Glam Brand Academy Coaching Program is $6500.  
To apply simply purchase the Glam Brand Academy Course Catalog and complete the application that is emailed with your course materials.  Your Glam Brand Academy purchase will be applied to the total investment cost of the coaching program.
Buy the entire Glam Brand Academy Course Catalog
One major factor in building your beauty brand is getting your price right. Not just the price you're going to market your product for, but the total cost, including, packaging, label, graphic etc. The greatest impact was when Desiree broke down what percentage of your price should be for wholesale and what percentage of your price should be for retail. And if you stick to those numbers you are allowing yourself to grow without going in debt.  One benefit was knowing the different types of markets and seeing, based on your price point, which market you fit into and if that's the direction of your brand. An additional benefit was including everything that goes into the pricing structure. Things that one might forget like warehouse and distribution, and the day to day operations like website hosting.  I would absolutely recommend Glam Brand 103. This is one major component to having a successful brand that can stand the test of time. Many brands price themselves too low and are not financially able to grow and meet the needs of the end buyer.  Desiree truly knows her stuff. Anyone who is looking to build a successful beauty brand needs to purchase everything that she has. She over delivers!
C. McCullough
If you've made it this far down the page chances are you still have some reservations about whether or not the Glam Brand Academy is for you.  You're not alone. I've received a few emails from (aspiring) brand owners just like you that have had their own set of concerns.  If your question/concern isn't addressed in the list below please don't hesitate to send me a quick note using the contact form or by sending an email to info@theglamscientist.com.
---
I've already done a ton of research and I've been through other programs that weren't effective.  How do I know this course will give me new information that I can use?  Only the most serious brand owners make it to this page.  So I know you've done your homework.  I also know that most of the information out there about starting a beauty brand is only surface level information.  And what you need to be successful in this industry is far deeper than what you see on the surface.  That's what you'll get from Glam Brand Academy.  I stand behind that so much that I offer my No Fluff, No Flattery Guarantee.  I guarantee you will gain high level insight into the beauty industry that you can immediately apply to your beauty brand for greater success.  If the information I share in the Glam Brand Academy doesn't provide pertinent, applicable and actionable information that you can use to establish and grow your beauty brand I will refund your investment.
I'm short on time and have a limited budget.  Shouldn't I focus my resources on the product and marketing?  The Glam Brand Academy was designed to save you time and money.  It takes just 12 weeks to complete the Glam Brand Academy (6 weeks if you're really diligent) and during that time you are actually completing tasks that are moving your brand closer to a launch date.  It's not time wasted.  It's productive time spent working on your business.  Budget is a concern for every business owner whether your budget is a few thousand dollars or hundreds of thousands of dollars you will undoubtedly have to make some tough money decisions.  While the Glam Brand Academy is an upfront investment, it saves you from making costly mistakes like spending $5,000 with a graphic designer that doesn't understand your vision or worse yet executes your vision, but your vision doesn't connect with your target audience.  Or Spending thousands on your product inventory in anticipation of your big launch date only to wait in angst for 3 months before you finally make a sale.  When you start a new job, the company usually takes you through a few weeks of paid training before they send you off on your own.  Consider the Glam Brand Academy an investment in training your new employee (that's you) before you send her out on her own.
I already have a beauty brand.  Does the information in the Glam Brand Academy apply to me?  Absolutely!  The beauty of the Glam Brand Academy is that the principles apply no matter what phase of business you're in.  You will need to go through this process for each new product launch you have within your brand so you will reap the rewards of your investment again and again and again…  Plus, going through the Academy helps you to audit your existing brand to see where you can make improvements and increase your profit margin.  The Glam Brand Academy doesn't cover the basics, it covers the fundamentals.  Everyone can benefit.
---
The Glam Brand Academy is for women that dream of seeing their products in the must-have beauty spreads of Marie Claire, or Vogue, or Elle or Harper's Bazaar.  Those that would you love to know what it feels like to win the coveted beauty awards of the year.  Dreamers that believe one day you'll walk past your product display in Sephora or Bergdorf's or Nieman Marcus.  Those that can close their eyes and clearly envision themselves possessing the millions, even billions, of dollars that come with top level success.

All of that and more is possible if you take your process one step at a time.  What's the saying? Rome wasn't built in a day.  Neither was any iconic beauty brand you can think of.  Enroll in the Glam Brand Academy today and let's get those dreams in motion!
Buy the entire Glam Brand Academy Course Catalog